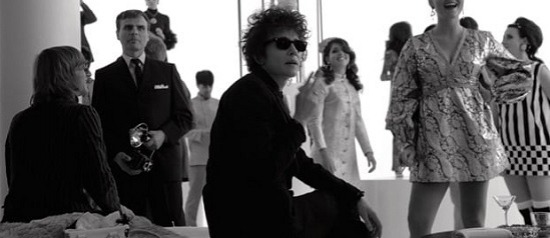 Screening
I'm Not There
Part of Inspiring Wonderstruck
Sunday, October 15, 2017, 6:30 p.m.
Museum of the Moving Image - Redstone Theater
Dir. Todd Haynes. 2007, 135 mins. 35mm. With Cate Blanchett, Christian Bale, Heath Ledger. "Todd Haynes shows his mastery of cinematic languages with this fantasia on the life of Bob Dylan. Perhaps the least traditional bio-pic ever made, Todd uses interlocking stories, in color and black-and-white, and he even uses miniatures, as he did at the beginning of his career in his Barbie doll masterpiece Superstar (and which he delves back into with a long miniature sequence in Wonderstruck). These stories evoke, rather than directly portray, Bob Dylan, yet in the end we feel like we've gotten a glimpse directly into the musician's (and the filmmaker's) soul."—Brian Selznick

Tickets: $15 (Free for members at the Film Lover level and MoMI Kids Premium levels and above). Order tickets online. (Members may contact members@movingimage.us with questions regarding online reservations.)

Ticket purchase includes same-day admission to the Museum (see gallery hours). View the Museum's ticketing policy here. For more information on membership and to join online, visit our membership page.