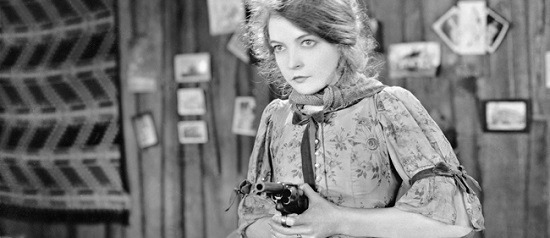 Screening
The Wind
Part of Inspiring Wonderstruck
Sunday, October 15, 2017, 2:00 p.m.
Museum of the Moving Image - Redstone Theater
Dir. Victor Sjöström. 1928, 72 mins. Restored 35mm print from The Museum of Modern Art with original music and effects soundtrack, from the original Vitaphone discs. With Lillian Gish. "Lillian Gish at the height of her powers, fighting the wind and insanity nonstop for the entire movie. A silent film made just after the silent era ended, the film is now recognized as one of Gish's greats. The character of Lillian Mayhew, played by Julianne Moore in Wonderstruck is directly inspired by Gish, and the fictional movie within a movie, Daughter of the Wind, is exactly that, an offspring of this very movie.."—Brian Selznick

Preserved by The Museum of Modern Art with support from The Lillian Gish Trust for Film Preservation

Tickets: $15 (Free for members at the Film Lover level and MoMI Kids Premium levels and above). Order tickets online. (Members may contact members@movingimage.us with questions regarding online reservations.)

Ticket purchase includes same-day admission to the Museum (see gallery hours). View the Museum's ticketing policy here. For more information on membership and to join online, visit our membership page.