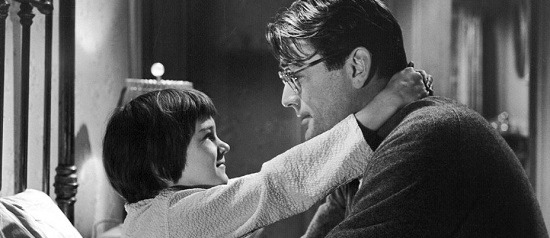 Screening
To Kill a Mockingbird
Part of Inspiring Wonderstruck
Sunday, October 22, 2017, 1:30 p.m.
Museum of the Moving Image - Redstone Theater
Dir. Robert Mulligan. 1962, 125 mins. 35mm. With Gregory Peck, Brock Peters, Robert Duvall. "This classic film was another one that Todd Haynes recommended we watch to see great performances by children. Watch young Mary Badham's eyes as she tries to understand the world around her. The character of Ben, a hearing boy who suddenly finds himself deaf after a lightning strike, learns to take in the world by what he sees, and this movie was an inspiration. I've also always loved the opening credits, with the little box of treasures collected by Scout. These collections were an inspiration when I was first writing the book of Wonderstruck."—Brian Selznick

Tickets: $15 (Free for members at the Film Lover level and MoMI Kids Premium levels and above). Order tickets online. (Members may contact members@movingimage.us with questions regarding online reservations.)

Ticket purchase includes same-day admission to the Museum (see gallery hours). View the Museum's ticketing policy here. For more information on membership and to join online, visit our membership page.