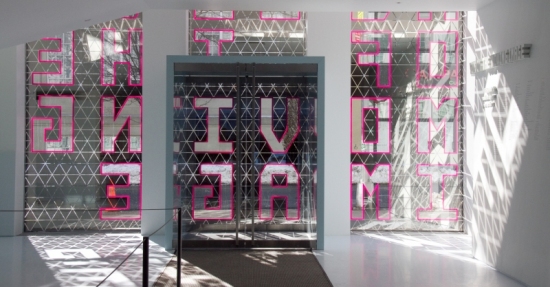 The Museum is open.
BOOK YOUR TICKET TO VISIT THE MUSEUM (AVAILABLE THROUGH JANUARY 2, 2022).

Museum of the Moving Image is the country's only museum dedicated to the art, history, technique, and technology of the moving image in all its forms. The Museum is a one-of-a-kind destination for audiences of all ages and interests, from connoisseurs of classic cinema to children and families to avid gamers.

Embracing a wide range of subjects, from nineteenth century optical toys to the latest in digital art, the Museum explores every phase of the production, promotion, and exhibition of moving images. It offers an engaging, highly interactive core exhibition, programs of contemporary and classic films from around the world, discussions with leading figures in film and television, a unique collection, inspiring educational programs for learners of all ages, stimulating changing exhibitions, and groundbreaking online projects.
Temporary Museum Hours: Our galleries will be open on Fridays from 2:00–8:00 p.m., and Saturdays and Sundays from 12:00–6:00 p.m. Please check the Hours page for holiday and other special hours.

Download a Museum map showing open areas to help plan your visit.

The safety of our visitors and staff is our top priority. The Museum has had barriers installed where appropriate, along with upgrading all HVAC air filters, setting occupancy at 75% capacity, and requiring proof of COVID-19 vaccination and the wearing of face masks. Learn more about the Museum's safety measures here.

This is a great time to become a MoMI member! Learn more and join here.